Ten times a year, the PJ Library programme sends a bedtime story free of charge to Jewish families with children aged two to eight. A German-language version of the programme is now on offer in Switzerland.
For many children, bedtime stories are a firm part of the evening ritual. For parents, however, it is not always easy to find new stories to tell. This is where the PJ Library programme sets in. It is aimed at Jewish families with children aged two to eight.
Classical tales, modern versions and new original stories
Ten times a year, free of charge, the children get Jewish bedtime story sent home to them. The selection of German-language books consists of an impressive compilation of classical Jewish tales, modern versions of these tales, and new original stories. The high-quality books, some of which have won awards, convey Jewish culture, values and traditions. The richly illustrated volumes are sent directly to the children, allowing them to compile their very own Jewish bedtime story library.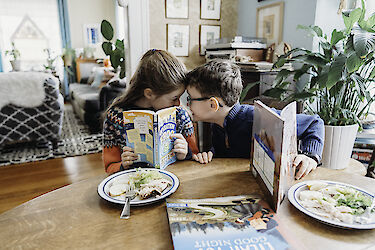 Free of charge thanks to generous support
PJ Library is a programme initiated by the Harold Grinspoon Foundation and is now available in German as well. Thanks to the generous support of the David and Hedi Epelbaum fund and in collaboration with the Swiss Federation of Jewish Communities SIG and the Central Council of Jews in Germany, Jewish families in Switzerland can now also participate in the programme. All families who belong to a Jewish community in Switzerland and have children aged two to eight can register free of charge. The editions are limited, so register now!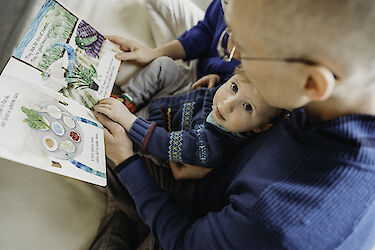 Subscribe to SIG News now